Deck the Ave brings holiday cheer to Downtown Calgary with seasonal displays, firepits and live music along Stephen Avenue. It's a family-friendly event that lets people of all ages take a break and celebrate the season.
This year's event runs Friday and Saturday from 4:30 pm-8:30 pm over the first three weekends in December:
Dec. 3-4
Dec. 10-11
Dec. 17-18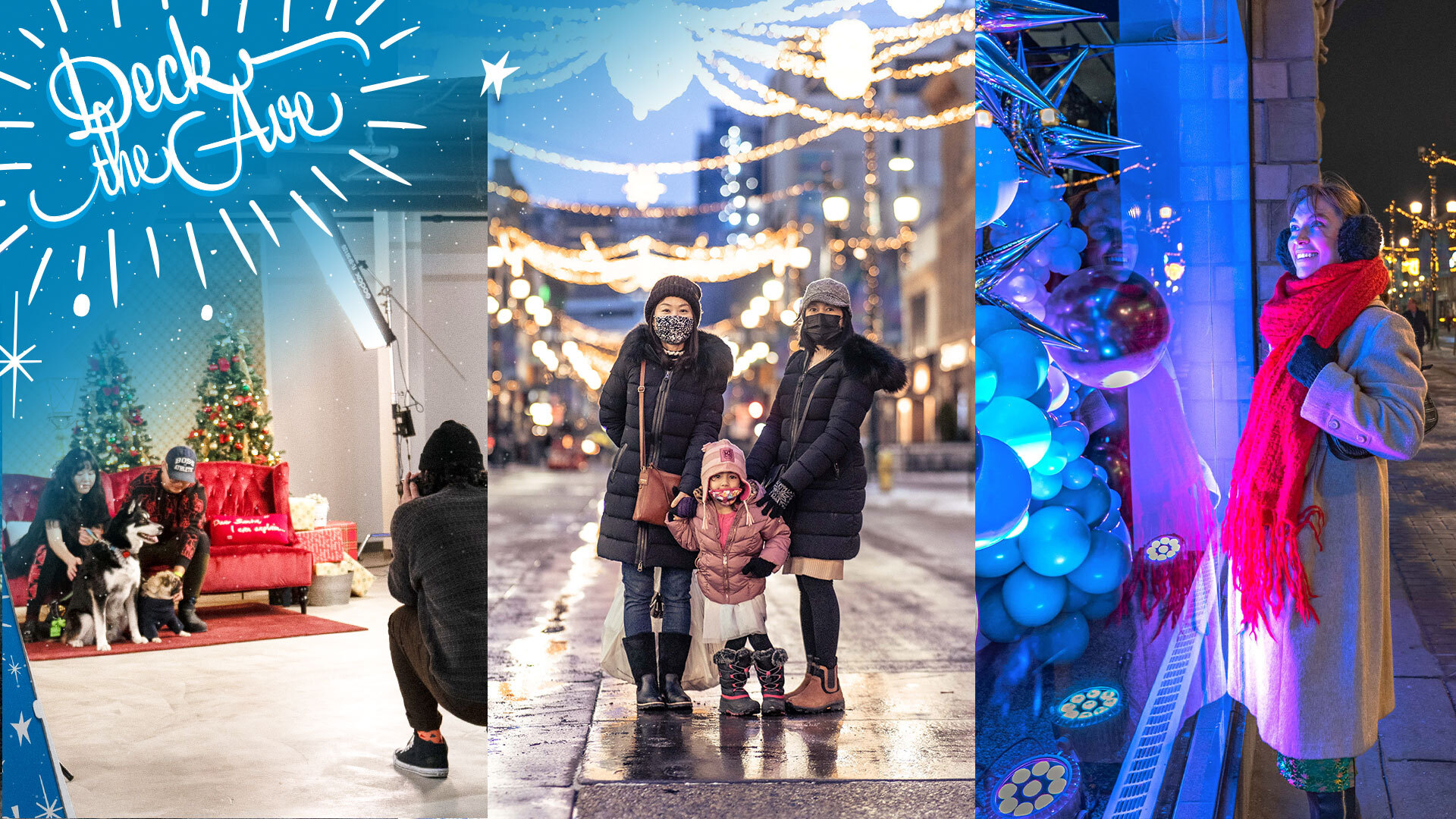 The fun includes two photo booths managed by SNAP Foto Club in the retail space at the corner of Stephen Ave and 1 St. SW. The space will be converted into a seasonal oasis so you can take some holiday shots in indoor comfort. There will be walk-in spots (subject to availability), but groups and individuals can reserve a spot online:
18+, $5 per person
Ages 13-17, free if with an adult
Ages 13-17, $5 if not with an adult
12 and under, free but must be accompanied by an adult/guardian
Booking a spot will guarantee great pics you can share online. When you register onsite, you'll also be entered to win one of three gift cards redeemable at downtown businesses.
Special Dates
Themed days add to the fun of Deck the Ave. Circle these dates on your calendar then come downtown for more seasonal cheer.
Dec 4, Dog Day
Dec 10, Santa Day
Dec 18, Kids' Day
How to get here
Stephen Ave
Explore more ways to experience downtown